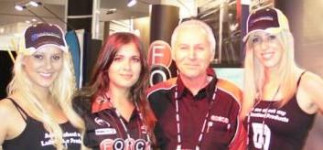 PRESS RELEASE-

FORCE TOOLS is now available on a brand new online WEB-STORE called TOOL SITE AUSTRALIA.

TOOL SITE AUSTRALIA brings the FORCE BRAND directly to your door. - also available on your mobile.

If you know the part number that your after or name of the product, simply type it in; you'll find it! Then buy it on the spot and we'll send it to your door. Prices, Part Numbers and Descriptions are all there, oh PLEASE be patient as more and more images are loaded up daily.

Just go to www.toolsite.com.au or click on the link below.

Oh Yeah; If there is something that you cant find in the 3800 items listed then just shoot us an email and we'll be more than happy to assist you.
There are over 7200 items that we have access to in our range.

Happy shopping!!

CLICK HERE - to view and purchase on the NEW ONLINE STORE (Presented by TOOL SITE AUSTRALIA)
Latest News

Latest and informative release of news and information, for Force Tools Australia

Force Tools supplies VESTAS wind systems

Leisurefest is back and promises to be bigger and better than ever in 2012! Come and see the FORCE TOOLS stand at the retail entrance.

More News ...

Latest Events

NEW PRODUCT - This is the Worlds BRIGHTEST work light. The equivalent brightness of a 100 Watt bulb..... Featuring all new amazing single biscuit LED technology. It has a 4-5 Hr run time on a full charge. Normally $275 but this month ONLY $199 Inc Gst

This months Promotional offer $72.99 Incl GST

Surfs up and Prices are down at the sensational summer sale

More Events ...

Latest Press Release

More Press Release ...